Thank you for joining me. Everything I can do can be found on these pages…(well, almost everything).
If you'd like to send me information you think I'd be interested in or would like to know what I'm commissioning, contact me using the contact tab.
For now, feel free to send me your comments on the site. What do you like best? What would you like to know more about? I receive all communications with grace and gratitude.
Have a safe and productive day!
Delia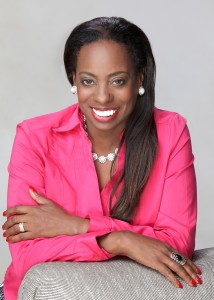 This Week on The Dolor Factor
If you haven't tuned in yet, try it! You'll find something new and interesting every week.
My guest this week is Rhiannon Symonds a third year Trombonist studying at the Royal Northern College of Music in Manchester. She has been playing the trombone since she was 9 years old, and has been performing professionally, alongside studying, since 2015. Since then, she has played with scratch orchestras and big bands for various shows, including the recent Gatecrasher and Cream Classical events in Manchester and Liverpool, a trance club new scene.
She has just returned from China, where she played with Slaithwaite Philharmonic as a soloist and principal trombone player.
Every week I share personal thoughts in my diary – this week it's an unusual moment with a stranger. And every week I leave listeners with Weekly Thought and this week I asks them to re-evaluate their characteristics.
Thursday 22 February @ 9am www.colourfulradio.com
The introduction by Karen Rollins of Yello really had me thinking. The whole interview made me reflect. I've included one question here, the full interview is on the link at the end. I hope you enjoy it.
My St Lucia: Media Personality Delia Dolor
"Delia Dolor is a familiar face and voice to many St Lucians. She's been influential on the island's media scene for decades as a well-respected interviewer and host on TV and radio, and is also the founder of the St Lucia Media Association and co-ordinator for the country's Nobel Laureate Festival Committee.
Splitting her time between St Lucia, America and the UK, where she was born, Delia is currently the executive producer and host of TV show 'The Dolor Factor', editor-at-large for CaribDirect.com and African-American magazine 'UPTOWN' and has her own programme on Colourful Radio in London.
Delia spoke to Yello about her life and media career, her plans for the future and what she loves about St Lucia.
How could I have forgotten to include that going to the UK is a highlight because I get to spend time with my children and grandchildren who I love and miss so much! I wish I could put them all in my suitcases. I keep thinking it'll get easier as the years go by but it's harder. They've their own lives to live I know. Just writing this brings tears to my eyes. Guess my mind was focussed on work when I responded…
How do you split your time now between the Caribbean, UK and US?
I live in the US at the moment but because I film my TV show in the Caribbean, I'm there when I need to be. I travel to St Lucia a lot because my parents and sister is still there – St Lucia is home.
I go to the UK for my radio show and also university talks and live debates.
My schedule really depends on work requests, and I generally plan the year ahead around events that I have to attend.
[I do try to work UK visits around my grandchildrens' birthdays! I hate when I miss them.]
Read the full interview here: https://www.facebook.com/yellosl/posts/1749131405118431
I last spoke to Patti Boulay, OBE, when I began as a live presenter so I'm really anxious to see her and watch her perform again. Make sure you put one of her dates on your calendar.
Join Patti as she travels down memory lane drawing comparisons between her life and Billie Holiday's."Billie & Me" is not a Billie Holiday tribute, but a Jazz & Blues one-woman-show that draws humorous and thought provoking, entertaining parallels and similarities between Patti's and Billie Holiday's life through their childhood, career, love life, environments, influences, lifestyle choices etc.
"Billie & Me" features music of Billie Holiday, Etta James, Bessie Smith, Alberta Hunter & Bizet.
Expect more evocative vignettes as Patti opens her heart and reveals never before heard moving tales from uncharted chapters of her life. She explores the shadier side of Billie's life and career in the shadowy world of the Jazz age.