Thank you for joining me. Everything I can do can be found on these pages…(well, almost everything).
If you'd like to send me information you think I'd be interested in or would like to know what I'm commissioning, contact me using the contact tab.
For now, feel free to send me your comments on the site. What do you like best? What would you like to know more about? I receive all communications with grace and gratitude.
Have a safe and productive day!
Delia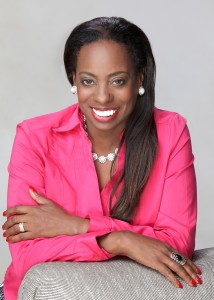 Delia's Escapades, which is featured on deliadolor.com takes on an additional role in August — it will be placed on caribdirect.com.
As CaribDirect's Editor at Large, Delia aims to ensure the site's content encourages visitors to get involved and send in any Caribbean news stories originating from the UK, the Caribbean, in fact, worldwide. Reports, poems or photographs can also be submitted. Delia's Escapades will feature events, travel, food and leisure, society and opinions; inviting visitors to share their own observations and offer opportunities to join me at events and experiences.
The CaribDirect.com editorial team showcases the latest from the multicultural Caribbean Diaspora with island and country specific blog updates on a daily basis, as well as coverage of contemporary technology, fashion, sports and business topics.
CaribDirect Multi-Media Limited is founded and managed by dedicated Caribbean nationals and is the most innovative and Caribbean focused company in the United Kingdom. Their remit is to enable the Caribbean business and civic community in the UK 'Diaspora' to connect on cultural and socio-economic matters.
If you have any information you'd like included on caribdirect.com, send it to: delia.dolor@caribdirect.com or call 0207 856 0376.
Delia's Escapades starts Saturday 12 August 2017.
This Week on The Dolor Factor
Delia's guest this week is Lashawn "Scrouge" Selwood. He hails from St Thomas, US Virgin Island.
Scrouge has opened for Machel Montano, Patrice Roberts and Alison Hinds to name a few. His energetic and charismatic performances on stage have captivated the hearts, minds and souls of many fans and followers throughout the Caribbean and the world.
In this week's The Dolor Factor he tells Delia how he changed from Calpyso to Soca and talks about his island's appreciation of music.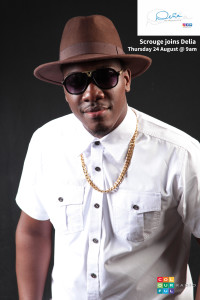 Delia is excited as she joins over 1 million people expected to visit South Carolina for a rare total eclipse. During a total solar eclipse, the moon passes in perfect alignment between the Earth and sun, creating a shadow on the planet and spectacular effects in the sky. It is the only time you can see the sun's corona, appearing as a dazzling ring of light around the moon's silhouette. A 360-degree sunset appears around the entire horizon. The totality begins at 2:46pm EDT and lasts for only two minutes before ending at 4:10pm.
Delia will be presenting a unique film in the historical town of Charleston witnessing the most spectacular moments the world will ever see.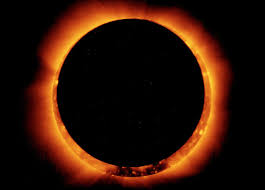 The talented EastEnders legend and actor, Richard Blackwood spoke candidly to Delia about his thoughts on fatherhood.
Richard is a renowned rapper and especially known for his hit single 'Mama Who Da Man' which was a UK No.3 hit single in 2000. He later followed it up with a couple more singles, such as the likes of '1.2.3.4 Get with the Wicked' which climbed to No.10 in the late 2000.
The versatile star, who has previously starred in West End roles and also TV presenting gigs, is now best known to the nation as Walford's biggest bad boy. Well, this bad boy turned Papa bear joins Delia on The Dolor Factor speaking about fatherhood, social media, and policing his niece's Instagram.
AVAILABLE ON PODCAST NOW www.colourfulradio.com