Thank you for joining me. Everything I can do can be found on these pages…(well, almost everything).
If you'd like to send me information you think I'd be interested in or would like to know what I'm commissioning, contact me using the contact tab.
For now, feel free to send me your comments on the site. What do you like best? What would you like to know more about? I receive all communications with grace and gratitude.
Have a safe and productive day!
Delia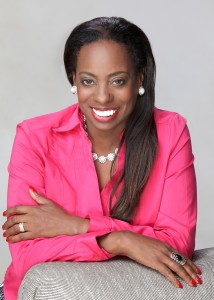 I can't believe it, but The Dolor Factor on Colourful Radio will be one year this month! To celebrate I'm catching up with my guests and it's really been great hearing the changes in their lives. I'm very proud that many of them said they enjoyed being on the show and they had received interview requests and emails and lots of online interest since being on the show.
The Dolor Factor has grown and the producers and I are looking forward to another year. I'd like to thank Kofi and his team at Colourful Radio for their consistent and fulfilling support, and especially my producers; I started with Vicky Gayle, who received a promotion and moved on but we still keep in touch – and now I've Kate Werran who has inspired me and enjoys challenges – and you'll see some of the results soon with the arrival of more fantastic guests – some you may not have heard of and some you definitely have.
More news coming soon…
This Week on The Dolor Factor
Richard Akita is a Life Performance Coach, author and entrepreneur. He discusses with Delia how men can be good fathers, but for that, many times, needs support from the mother of his children, family, friends, and the community.
His book Unmasking Manhood Richard asks many questions men and women should not only think about, but discuss as individuals, partners, separated families and communities.
Listen to his thoughts and join the conversation on The Dolor Factor with Delia this week.
Thursday 27 July @ 9am www.colourfulradio.com
Lorna Shelton-Beck is originally from Jamaica and the founder of Charleston Carifest in South Carolina, USA. She believes the festival is important because in her US town people frequently associate the Caribbean with Jamaica and Reggae, so every year Charleston Carifest educates people on the various islands of the Caribbean and the vast contribution Caribbean people have made.
Lorna says, "We have to work together as a Caribbean community to get changes in the schools, and we must take on the responsibility to educate the next generation ourselves."
Delia also quizzes you on how much YOU know about the Caribbean.