Thank you for joining me. Everything I can do can be found on these pages…(well, almost everything).
If you'd like to send me information you think I'd be interested in or would like to know what I'm commissioning, contact me using the contact tab.
For now, feel free to send me your comments on the site. What do you like best? What would you like to know more about? I receive all communications with grace and gratitude.
Have a safe and productive day!
Delia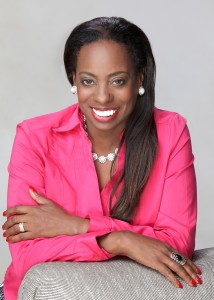 Delia's Escapades, which is featured on deliadolor.com takes on an additional role in August — it will be placed on caribdirect.com.
As CaribDirect's Editor at Large, Delia aims to ensure the site's content encourages visitors to get involved and send in any Caribbean news stories originating from the UK, US, the Caribbean, in fact, worldwide. Reports, poems or photographs can also be submitted. Delia's Escapades will feature events, travel, food and leisure, society and opinions; inviting visitors to share their own observations and offer opportunities to join me at events and experiences.
The CaribDirect.com editorial team showcases the latest from the multicultural Caribbean Diaspora with island and country specific blog updates on a daily basis, as well as coverage of contemporary technology, fashion, sports and business topics.
CaribDirect Multi-Media Limited is founded and managed by dedicated Caribbean nationals and is the most innovative and Caribbean focused company in the United Kingdom. Their remit is to enable the Caribbean business and civic community in the UK 'Diaspora' to connect on cultural and socio-economic matters.
If you have any information you'd like included on caribdirect.com, send it to: delia.dolor@caribdirect.com or call 0207 856 0376.
This Week on The Dolor Factor
If there was ever anyone who could paint a picture of how a little piece of England could be lovingly recreated thousands of miles away and at an altitude of 2,000 metres plus its Jane Pearson Fernandez. This year, her family restaurant, Sir Winston Churchill's, celebrates its 45th birthday.
The attention to detail is exquisite – from the outside — it's carefully cultivated English garden flourishing with bougainvilleas. From the inside — its polished doors, in English-named and styled rooms and salons are beautiful leather sofas and armchairs and various collections from Wedgewood china, Toby jugs and war medals to brass rubbings.
Even recipes for British menu classics like Yorkshire pudding have been adapted to work in high-altitude Mexico City. It's a piece of luxury, history and, above all, England, far, far from home.
Delia was so impressed that apart from meeting Jane, she had to experience Churchill's Beef Wellington. Of course!
PS: Delia says the whole experience was superb and A MUST DO when in Mexico City.