Thank you for joining me. Everything I can do can be found on these pages…(well, almost everything).
If you'd like to send me information you think I'd be interested in or would like to know what I'm commissioning, contact me using the contact tab.
For now, feel free to send me your comments on the site. What do you like best? What would you like to know more about? I receive all communications with grace and gratitude.
Have a safe and productive day!
Delia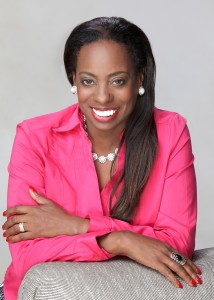 Delia's Escapades, which is featured on deliadolor.com takes on an additional role in August — it will be placed on caribdirect.com.
As CaribDirect's Editor at Large, Delia aims to ensure the site's content encourages visitors to get involved and send in any Caribbean news stories originating from the UK, US, the Caribbean, in fact, worldwide. Reports, poems or photographs can also be submitted. Delia's Escapades will feature events, travel, food and leisure, society and opinions; inviting visitors to share their own observations and offer opportunities to join me at events and experiences.
The CaribDirect.com editorial team showcases the latest from the multicultural Caribbean Diaspora with island and country specific blog updates on a daily basis, as well as coverage of contemporary technology, fashion, sports and business topics.
CaribDirect Multi-Media Limited is founded and managed by dedicated Caribbean nationals and is the most innovative and Caribbean focused company in the United Kingdom. Their remit is to enable the Caribbean business and civic community in the UK 'Diaspora' to connect on cultural and socio-economic matters.
If you have any information you'd like included on caribdirect.com, send it to: delia.dolor@caribdirect.com or call 0207 856 0376.
This Week on The Dolor Factor
Delia's guest this week is the indomitable Jacqueline Grant, an amazing mother-of-four. One of her children James, 31, who is non-verbal and diagnosed with autism and severe learning difficulties, faced masses of paperwork following the overhaul of Disability Living Allowance for the new Personal Independence Payment. Jacqueline compares it to a bereavement. Then James was called for a Back to Work assessment.
Jacqueline needs you to get involved with her campaign to banish the bureaucratic form-filling for autistic adults with severe learning difficulties. She is taking on the establishment and needs just a few signatures to help her campaign. You just might make the crucial difference to thousands of people's lives.
Delia's Diary this week aims to help you feel better to do what you want to do – without feeling selfish.
The Dolor Factor airs on Colourful Radio Thursday 9am.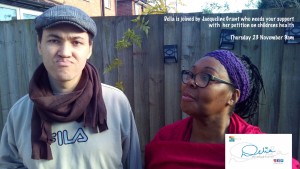 Join Colourful Radio for a unique celebration of Africa's extraordinary diversity and add some African sparkle to your Christmas shopping this year!
The African Christmas Market, brought to you by the Africa Centre in partnership with Colourful Radio, will take place in Union Yard Arches and on Great Suffolk Street on Friday 8th (4pm – 9pm), Saturday 9th (midday to 9pm) and Sunday 10th December 2017 (midday to 6pm).